Mr. Syed Ali Haider Rizvi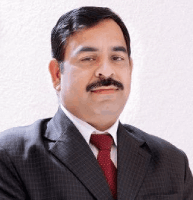 As the Principal of the school, I feel honoured and privileged to be part of this esteemed institution, for their untiring support during this pandemic.
I welcome you to the website of TCS, as you navigate through the site you will get to know about our school, our academic programme, student life and parental engagement.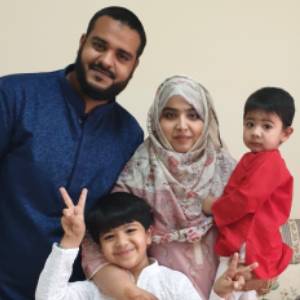 Noaf Abdul Majeed
My son Hamdan of class 1 (2021-22) had a very good relationship with his class teacher. She has helped him in many ways. My son still misses her. She was a very helping and understanding teacher. Hamdan has spent a very good time with this teacher and his class fellows. I would like to thank the class teacher for being so caring and loving teacher for my son.
Noaf Abdul Majeed
Parent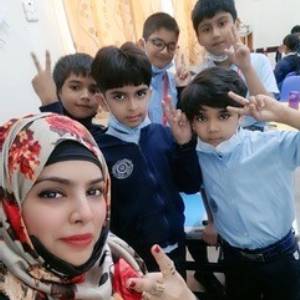 Mohammed Shahan
Ahmed likes his teacher very much, she has influenced the enhancement of Ahmed's studies. She is very friendly and very supportive. She replies always in a good manner and supports us at any time which is very helpful. Thank you for your support, keeping him happy as the second mother in school thank you very much.
Mohammed Shahan
Parent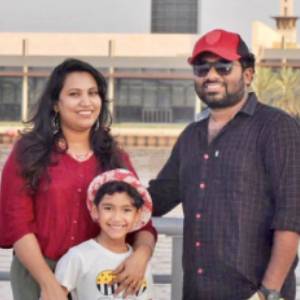 Sujith Sudhakaran
Thank you so much to all the Teachers of Grade-1 for everything you did for our Son! All the fun activities and interesting lesson plans have taught our son Vihaan so much in Grade1, that he is going to miss all the teachers a lot. And a special thanks to the class teacher for all the support you did for us without considering the time. You're the best!
Sujith Sudhakaran
Parent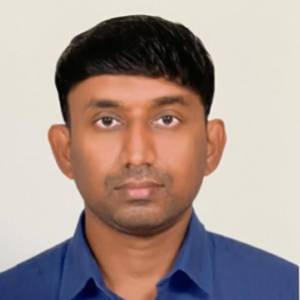 Shahul Hameed
We would like to express our gratitude and appreciation for your extending support towards Muhammed Usman throughout the academic year 21- 22. A valuable and unforgettable experience. I am sure Usman carries all the memory and skills learned from Central School in his education.
Shahul Hameed
Parent
I am Rida Saheem of 12C and a proud student of The Central School. The school is a prestigious and prosperous place where we learn, think, and grow together. As a person who has known the school for more than a decade, I have seen how the school has developed and is developing in education and other activities where every student is given a chance to show their potential. We are proud to be Centralites….
The days I spent at TCS are some of the brightest days of my life. I was able to find an inclusive, tolerant and opportune environment that facilitated the simultaneous growth of both academics and social aspects. The students here are honest and impartial, unabashedly welcoming to any and all cultures and races. I enjoyed the multitude of cultures that uniously sat together as friends, harbouring no….
I've been at The central school for over a decade and have nothing but positive things to say about it. When I initially started at The Central School, it was easy for me to make new friends, since both students and teachers made me feel very welcome. The teachers are incredible, and each child is treated with the utmost care. Teachers are deeply invested in the success of students. They are really amazing at expre….