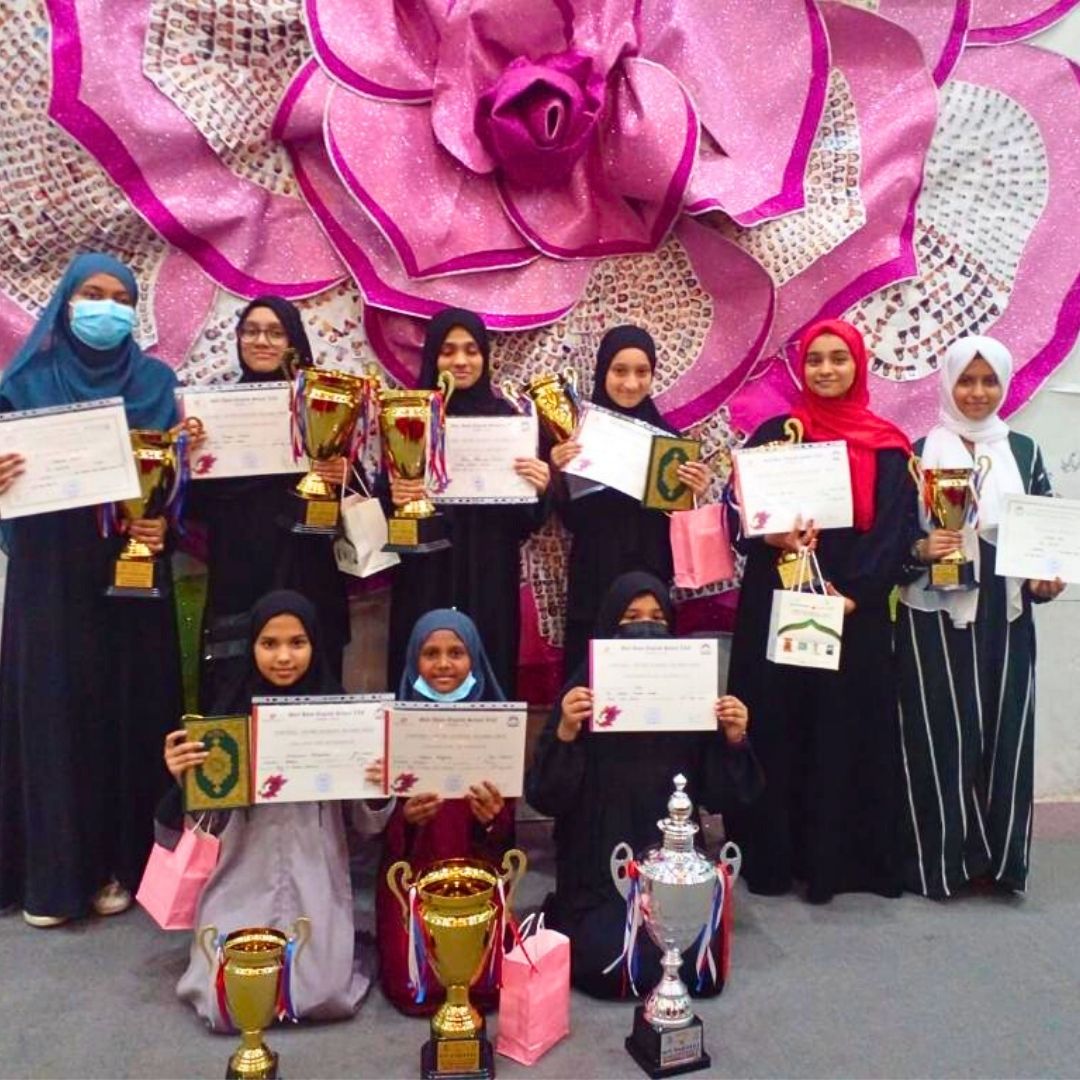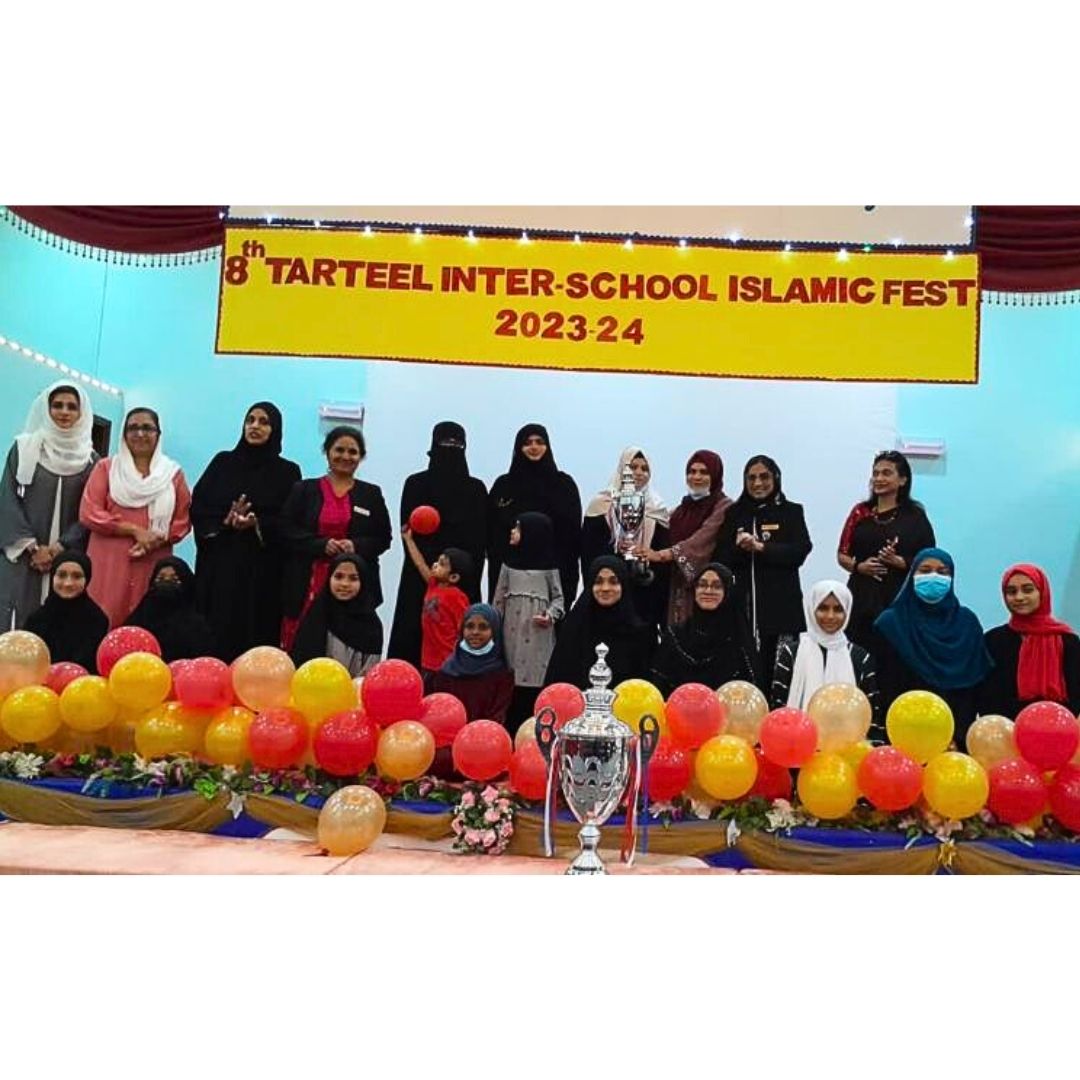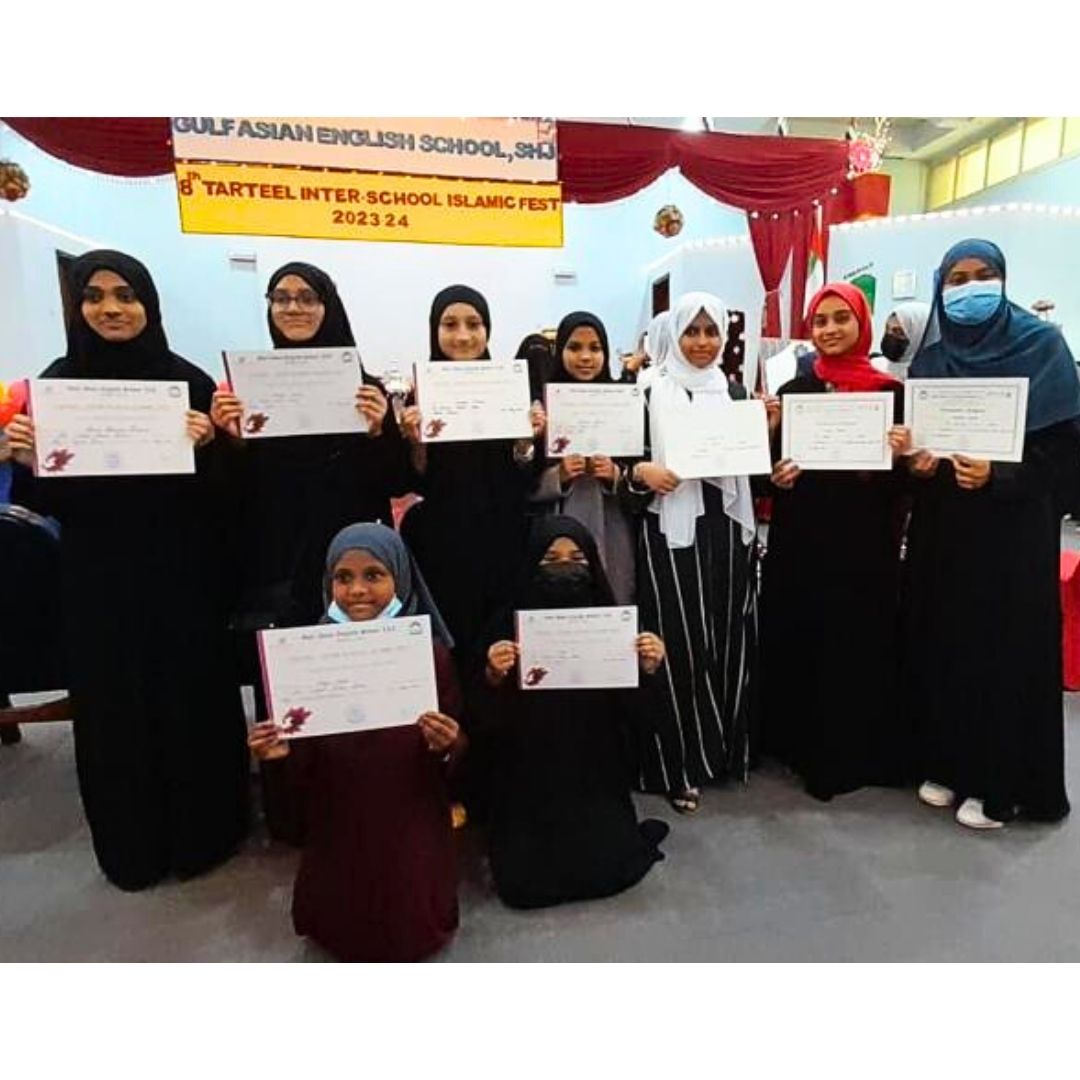 We bagged overall girls championship in the 8th Tarteel Inter School girls competition at Gulf Asian School ,Sharjah. Prizes were won in the following categories:
Rasha won 1st prize as a senior.
Maryam Shaikh secured 1st Lamiah bagged off 2nd in Qirat competition.
Famida Jannat (Senior)and Shereen (Junior)added a feather to the cap by winning 1st in the elocution
Fatimah Huda nailed it by proving her calligraphy skills and ranked third.
Congratulations to our winners, and keep rocking!!!